The CEGLab is a laboratory managed by CoSviG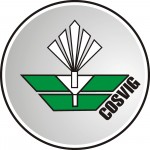 Thanks to the collaboration of CoSviG with some Tuscan Universities, synergies were set up in order to ensure the interoperability of the CEGLab as for applied research on geothermal energy and on the various features of this resource, of geothermal fields geological/hydrogeological issues and of the related plant design and construction.
This allows to ensure an extremely wide range of activities, representing a potential interest to companies involved in the difficult process of geothermal explorations and plant development, as well as to public authorities dealing with territory control and development.
In particular a collaboration with the laboratories of the Department of Earth Sciences of the University of Pisa has already started as for the analysis of water samples, geochemical analysis, advanced mineralogical analysis, Raman microscope, X-ray electron microscope, X-ray diffractometer and, finally, the geological and geothermal 3D modelling.
Among 2017 and 2018 CoSviG also implemented a project to refocus the business strategy of the Laboratory. The project was supported by the Tuscany Region, within the framework of the POR FESR 2017-2020.
Click here to read more information on the TMCEGLAB Project.